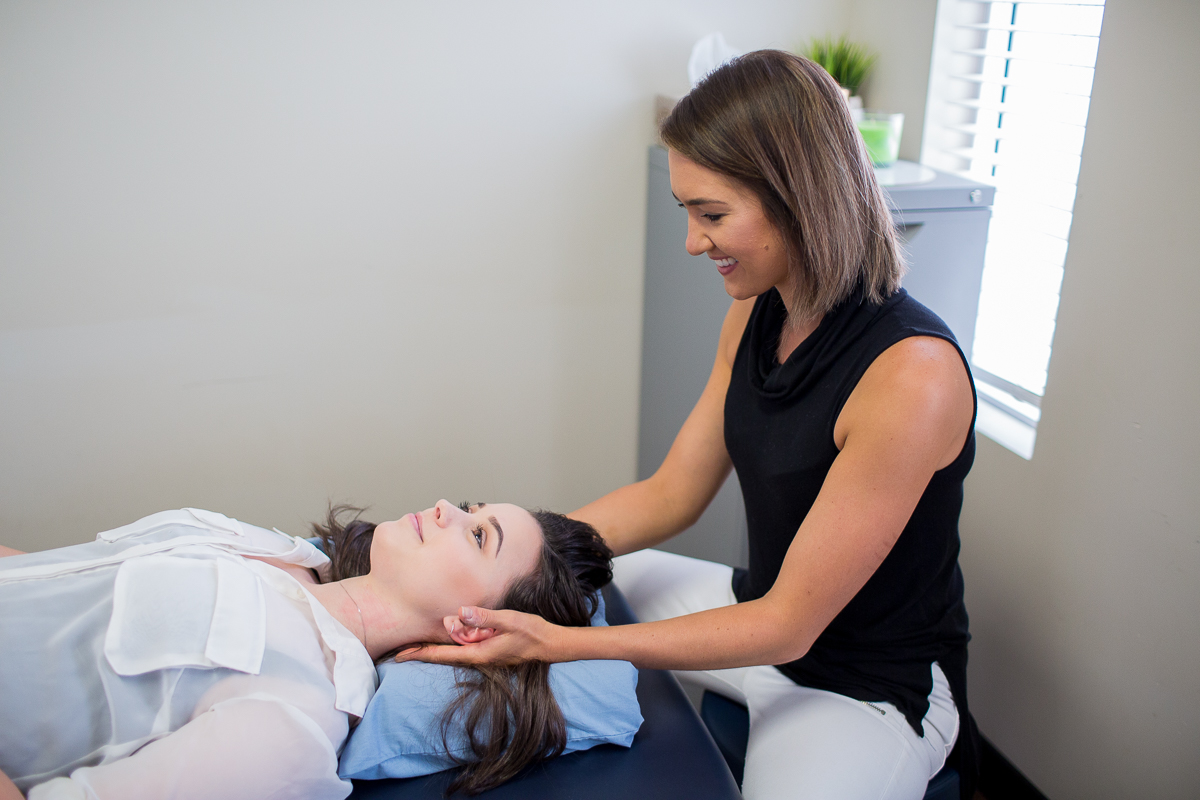 How can Chiro help you?
Chiropractic is an evidence informed, all-natural primary health care profession. As Chiropractors we look at your spinal health and focus on the relationship between the structure of your spine and the overall movement and function of your body as communicated by your brain and nervous system. Using our hands (after an intensive 5 years of study) we use a low force, high amplitude technique called an "adjustment" to help you move and feel your best.
Chiropractic for Children
No matter your age – if you have a spine we can see you. We assess babies from day dot. Our Chiropractors can assess neuro development; such as primitive and postural reflexes, deep tendon reflexes, muscle tone, fine and gross motor development, balance and coordination; as well as assessing for plagiocephaly (flat head), hip and shoulder stability. As your children grow, we can perform postural checks, treat sporting injuries, assess backpacks and care for your spine through all those growth spirts.
Pain Management
Neck and Back, Jaw, Leg and Arm Pain (Sciatica)
Rehabilitation
Sports Injuries, Post-Surgery + Performance
Posture
Correcting Posture (Scoliosis) and addressing Degenerating Posture
Do I have to take my clothes off?
Absolutely not! Rest assured, we want you to be comfortable. Loose fitting clothes are ideal for an adjustment so movement isn't restricted.

How soon will I see results?
Everyone is different as there is no "one size fits all" treatment – your story/main complaint is unique to you, as is your body and how it may respond to our tailored treatment plan for you. We will recognise if we are not able to help and will appropriately refer you on to the right person.
I'm old/young. Can I see you?
Everyone has a spine! We see people of all ages from newborns to baby boomers and beyond! It is never too early or too late to have your spinal health checked.
Chiropractors are educated to modify spinal manual therapy to suit the age and presenting condition of our clients.
What is the "crack" "popping sound" I hear during an adjustment?
Eggs get cracked – People get adjusted! But, as it's so commonly known "the crack" is the sound of pressure being relieved/ or released from the joint much like your knuckles being cracked. However, a crack does not determine whether your adjustment is successful or not, as long as the right movement and force is directed through it. You can read more about that here
What training is involved to become a qualified Chiropractor?
Having trained extensively for five years at university in human anatomy, radiology, and rehabilitation among other subjects, your Chiropractor can also help medically diagnose. If there is something they will not be able to help you with, they will find you another doctor who can. Like general practitioners and dentists, Chiropractors also have the doctor title as they are primary health care professionals.
Will I have to keep coming back forever?
Like exercising or training at the gym to stay fit it depends on what YOU would like to achieve (as dysfunction happens sooner before you experience pain). After the initial phase of care, we find it is best that you stay on top of your health with the occasional tune up! Again, everyone is different however we will find you a happy medium –be it a fortnightly or a monthly adjustment so you don't fall back into the pain pattern.
What to expect on your first visit…
Firstly there is some paperwork to fill out so your Chiropractor can understand more about your medical history and the complaint that has brought you to our Centre. We ask that you arrive 15 minutes prior to your appointment to fill in this one off initial form. Alternatively for your convenience, you can download these forms online to pre-fill beforehand here. 
Your first visit is a half hour and will include a thorough medical history as well as neurological and bio-mechanical examinations/testing. If additional testing or imaging is deemed necessary, you will be referred out for X-rays (usually bulk billed with Medicare) or other imaging. 
The purpose of the initial consultation is to gather as much information as possible, so your Chiropractor can diagnose what is causing your complaint. This thorough initial examination appointment allows them to create the best possible treatment plan for you to get the fastest and most effective results. 
To assist in your diagnosis, please bring any previous X-rays or reports with you from any recent Chiropractic care with a previous Chiropractor. 
Once your Chiropractor has all the information they need, and a treatment plan is created and your treatment options will be explained to you at your second visit – what we call "the Report of Findings." If you're happy and comfortable to, and your Chiropractor is confident Chiropractic care will benefit you, treatment will commence during this second visit.
Our practitioners highest priority is to utilise 'best practice' protocols, which they believe is providing thorough and careful testing and diagnosis for all new clients, prior to beginning a treatment plan. This is why treatment usually doesn't happen on the first visit unless the client is transferring from regular Chiropractic care from another clinic. 
If you have any other questions please see our FAQ's section or call us on 9377 4111.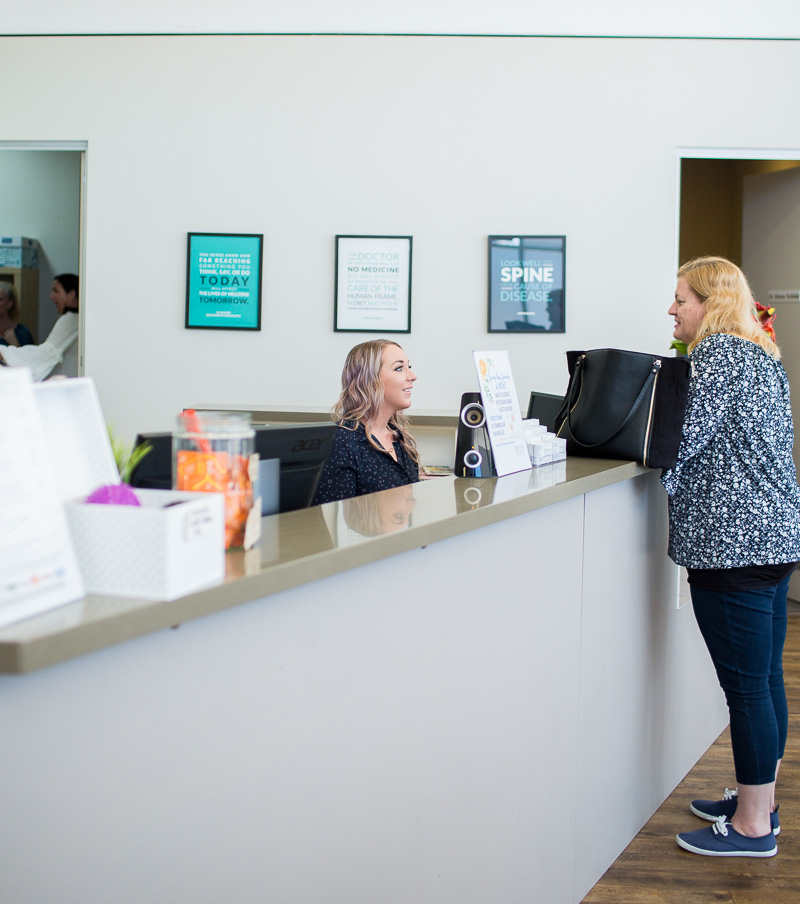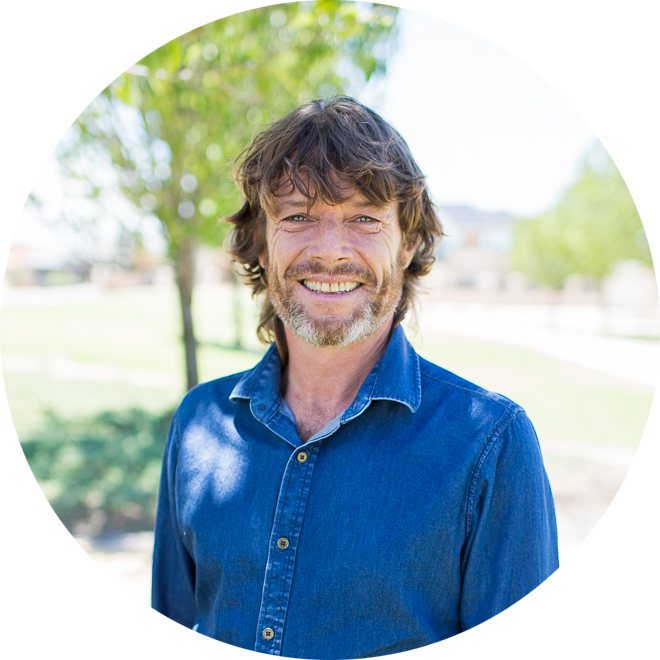 Simon Turbide 
Chiropractor
Firstly, I am French Canadian and you'll know it from my accent. I studied anatomy at McGill University in Montreal (1989) and then went on to graduate as a Doctor of Chiropractic (Canadian Memorial Chiropractic College, Toronto, 1994.) I have since accumulated over 400 hours of post graduate studies in clinical Neurology from the Carrick Institute since 1999.
After my graduation, I spent the next 5 years practicing in Montreal where I realised that the brain's health and optimal function was essential for total wellbeing. To pursue this passion for the nervous system further I went to Amsterdam, where I developed my clinical skills working in a busy chiropractic neurology clinic for 4 years. After travelling all over Europe I then landed in Melbourne.
I spent 18 months working in Victoria before moving West, where I've been ever since. With my extensive Chiropractic experience, I aim to identify the root cause of my client's problem or ailment in order to restore, more effectively, the function of the nervous or any other physiological system at fault, using sensory and motor stimulation, chiropractic spinal manipulation, exercises and dietary recommendations.
I have over 20 years of private practice experience from all over the world; including work with clients of all ages. I come to work every day to guide my clientele on the best path to achieve long-term optimal health and function overall.
Appointment Availability:
Monday | 8:30am – 12:00pm and 3:00pm – 7:00pm
Tuesday | 2:00pm – 6:30pm
Thursday | 8:30am – 12:00pm
Friday | 1:30pm – 6:30pm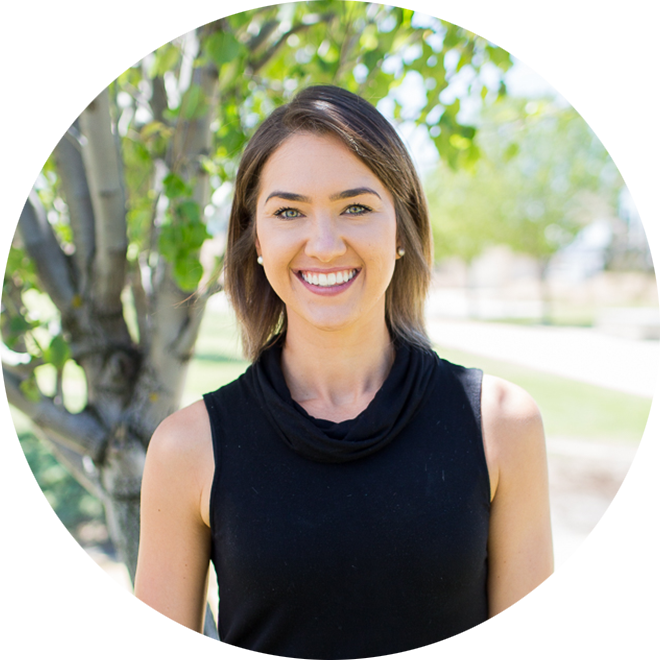 Alicia Dender 
Chiropractor
I'm usually described as bubbly and a people person.  I've always been interested in health, helping people and being hands on; this is what led me to follow a flourishing career in Chiropractic. Graduating with distinction in a Chiropractic double degree from Murdoch University in 2011, I took my insight and genuine love for Chiropractic across the globe. I volunteered as a student for "Hands on India." where I provided free Chiropractic care to those in need. I also headed to the Ukraine for "Go Global" with Curtin University, providing care, support and education to an orphanage. It was during these opportunities where I witnessed the changes and effects that Chiropractic can have on health, and it was these experiences that truly ignited my passion.
I have a keen interest in pregnancy and paediatrics and am dedicated to creating healthier future generations and strive to lead families to better health. I'm a firm believer of leading by example and keep myself healthy by getting regularly adjusted, competing in State Calisthenics Competitions, doing Yoga, Pilates, and other forms of exercise. I also enjoy cooking (and eating!) nutritious meals (with an occasional cheese platter).
With the amazing intricacies of the human body, I view each person's body as a unique puzzle and enjoy solving the many complexities and pieces of the puzzle; finding what else I can do to create optimal function in each person I see. I'm experienced in Diversified adjusting technique, Drop Piece, Activator, Mechanical Blocking, Cranial and Fascial work, and attend multiple seminars each year, to further help people in achieving their health goals.
Appointment Availability:
Monday | 2:00pm – 7:00pm
Tuesday | 8:30am – 12:00pm & 1:30pm – 6:30pm
Thursday | 2:00pm – 7:00pm
Friday | 8:30am – 12:30pm
Saturday (fortnightly) | 8:00am – 1:00pm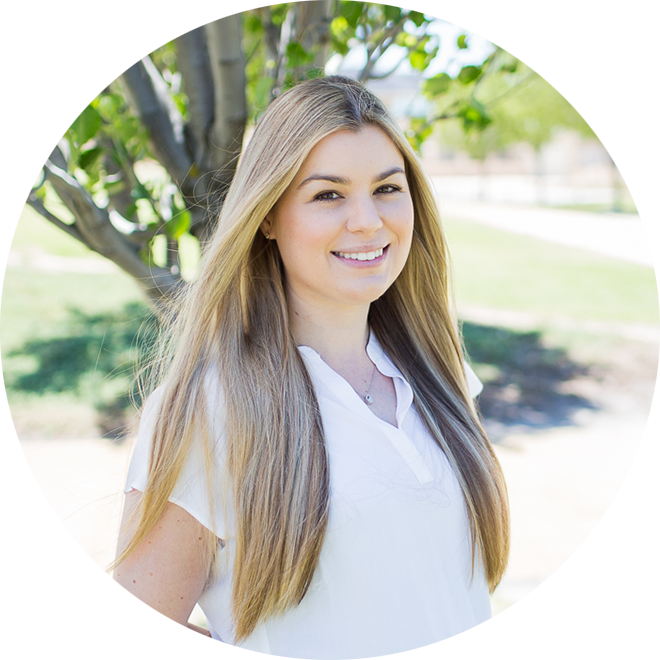 Ellana Fico
Chiropractor 
Becoming a Chiropractor was a natural choice for me. You could say helping people is a family business as my Father is also a Chiropractor. I've always had an interest in health and human biology. I graduated with a distinction average from Murdoch University (Western Australia). Chiropractic is so much more than a one-dimensional treatment me, and so I always strive to create an individualised, holistic treatment plan for clients. I have a special interest in treating temporomandibular dysfunction and its relation to neck pain and headaches.
In my down time, I like to keep active at the gym as overall health & fitness is a top priority for me. Although our daughter Bianca, who arrived in Jan 2018, occupies most of my time now.
Having seen the benefits of chiropractic for the whole family, young and old I get joy from sharing this with people of all ages. I love learning, and so I endeavour to keep abreast of the latest developments in Chiropractic treatment. I use a variety of treatment modalities such as; Diversified, Drop Piece, Activator, Mechanical Blocking and Sacro Occipital Technique. I enjoy working extensively on the muscular system and utilising the Active Release Techniques, Dry Needling and functional Kinesiotaping.
I also realise the importance of self-care strategies and education, teaching foam roller techniques, stretches and specific exercises. I look forward to meeting you and helping you reach your health goals.
Appointment Availability:
Thursday | 3:00pm – 7:00pm
Saturday | 8:30am – 1:00pm
Kristen Sheppard
Chiropractor
Born in South Africa, I immigrated to beautiful, sunny Perth in 2006. Coming from an elite sports background in Swimming, I have always been fascinated by the potential of the human body. I was fortunate that I grew up under Chiropractic care, to which I attribute a large amount of my success and performance in the pool. So, when it came to decide what I wanted to do with my career, studying and becoming a Chiropractor was an easy decision. I went on to graduate from Murdoch University, completing the Chiropractic double degree with distinctions.
Health for me, is not merely the absence of symptoms, but rather being able to do the things you want to do in life with your body working the best it possibly can. I have a special interest in Woman's Health, Paediatric and Pregnancy care, having achieved Webster Certification through the International Chiropractic Pediatric Association (ICPA). I'm experienced in Diversified manual adjusting techniques, Activator and Thompson/Drop Piece. Alongside adjusting, I take a holistic approach to health and love to incorporate home exercise and nutritional advice so you can get the most out of your care.
Outside the practice I love being outdoors and embracing an active lifestyle. You'll find me anywhere near water, either at the local swimming pool, having recently come 2nd in the Rottnest Channel Swim as a duo with my brother (who is also studying to become a Chiropractor); or walking my dog Phoenix on the foreshore. I also love to eat delicious, nutritious food and I enjoy trying new, local cafes and restaurants with my partner Beau (also a Chiropractor). For me it's the fine balance between Physical, Mental and Nutritional health that allows us to live happier, healthier lives. I look forward to taking care of you and your family and supporting you in achieving your health and life goals.
Appointment Availability:
Monday | 4:00pm – 7:00pm
Tuesday | 2:00pm – 6:30pm
Wednesday | 8:30am – 12:00pm and 2:00pm – 6:30pm
Thursday | 2:00pm – 7:00pm
Friday | 8:30am – 12:00pm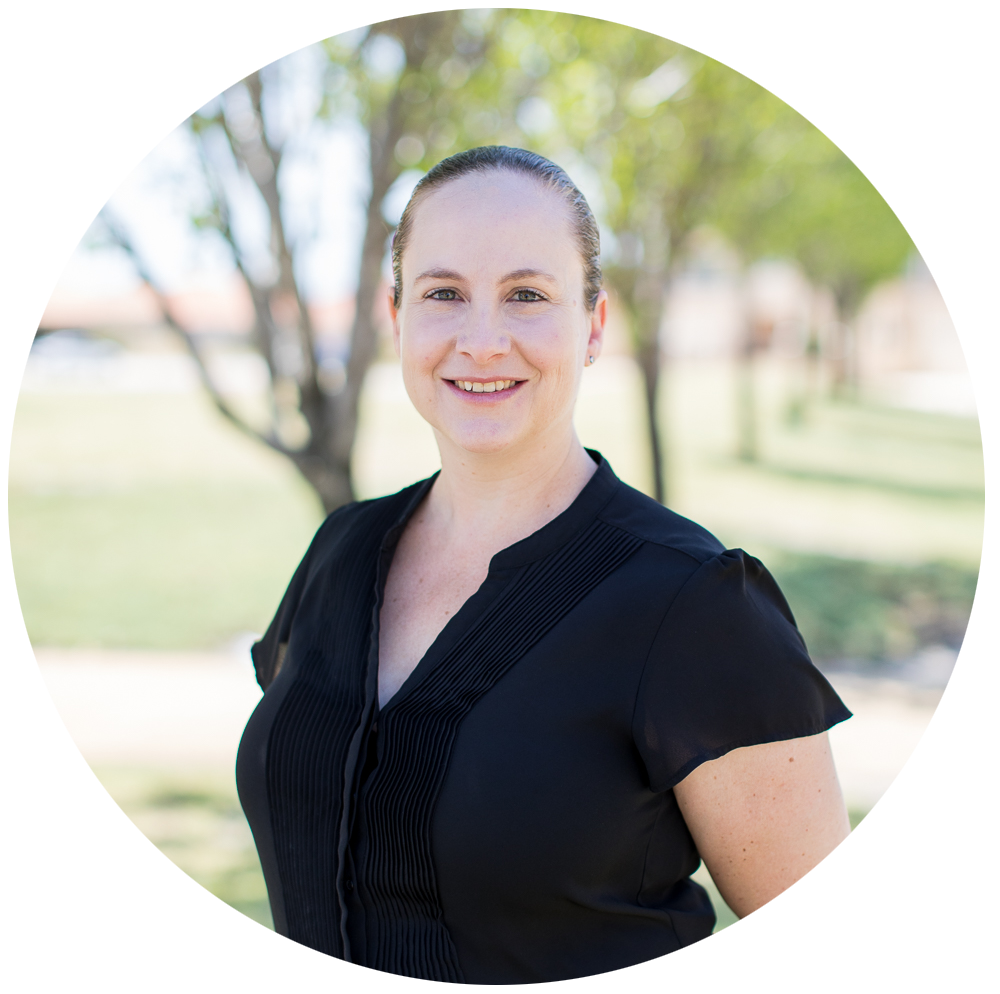 Ingrid Steppe 
Chiropractor
I am originally from South Africa, where I completed my studies with a master's degree in Chiropractic and ran my own clinic in Durban for four years. Thereafter my husband and I moved to Perth and I completed the CCEA board examinations and registered as a Chiropractor in Australia. I have since worked in two medical centres alongside general practitioners, worked as a supervising clinician for fifth year Chiropractic student interns in their student clinic, and become a mother to two gorgeous little boys.
My interest in Chiropractic began at the age of sixteen when I was coaching gymnastics, and throughout my career I have treated many gymnasts as well as other athletes. In addition to sports related injuries I am passionate about providing Chiropractic care for families, especially since starting my own family! I have treated patients as young as 5 days old and as old as 95, using gentle corrective techniques that are safe and effective. Any spare time I have is usually spent with my boys, they are crazy energetic and love the outdoors! I love to meet new people, have a chat and help everyone to reach and maintain their optimum level of health.
Appointment Availability:
Monday | 8:30am – 11:00am
Wednesday | 8:30am – 12:00pm and 2:00pm – 5:30pm
Saturday (fortnightly) | 8:00am – 1:00pm
Ask a Chiropractor
Fill out the form here and we'll get in touch